Damer House Gallery is an artist-led centre for contemporary art located in Damer House on the grounds of the 13th Century Norman castle in Roscrea, Co. Tipperary.  The house, a fine example of pre- Palladian architecture in the Queen Anne Style and the castle complex is managed by the Office of Public Works and Roscrea Heritage Society.
Artists Patricia Hurl and Therry Rudin established Damer House Gallery in 2012. Since moving to the area in 2007, they have engaged with the local art environment, working in their studios in Ballybritt, and presenting work in Birr Theatre and Arts Centre and the Arts Centre in Tullamore, among other venues.
Both artists were keenly aware of the gap that existed (and perhaps still exists) outside of the main urban centres for the presentation of contemporary art.  They felt that there was potential to develop such a space in Roscrea. This would create a platform for artists, local community and the general public to come together.  Damer House, situated as it is in the heart of the town, would, they felt, be an ideal location to function as a contemporary art exhibition space. With this in mind, they approached the Office of Public Works seeking permission to use an empty floor within Damer House for that purpose and received a positive and prompt response.  The Office of Public Work realised how much the gallery would add to the experience of visitors to the centre and to the cultural life of the town.  Damer House Gallery was born, with a remit to seek 'to redress an imbalance in the development of art initiatives sited on the margins of the more centralised visual arts discourse'  
From its early beginnings, the gallery has gone from strength to strength and now enjoys national and international recognition.  Since 2014 'Homeland' takes place there, in collaboration with the Loop Festival Barcelona and Safia Art Contemporani-Barcelona, Catalunja, Spain. The Homeland video selection in Damer House Gallery is dedicated exclusively to video art and film and brings together the work of Irish & International artists working in this medium. The gallery has established connections with CAGE gallery in Barcelona and have exhibited there as part of the LOOP festival.
Community engagement is an important aspect of Damer House Gallery's remit and it has worked closely with the local Active Retirement Group. The gallery also participates in Culture Night, Bealtaine Festival, Heritage Night and A Taste of Roscrea and arranges artists' talks, workshops and seminars.  Damer House Gallery has established itself as an important addition to the cultural life of the heritage town of Roscrea, and is a significant contemporary art space in the midlands.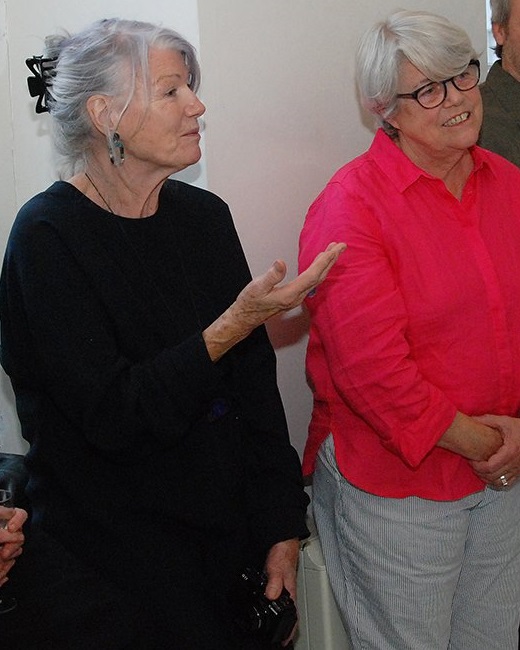 Damer House Gallery is a artist-run space in Roscrea, Co. Tipperary.
Past Co- Directors: Therry Rudin and Patricia Hurl. Damer House Gallery is supported by OPW.